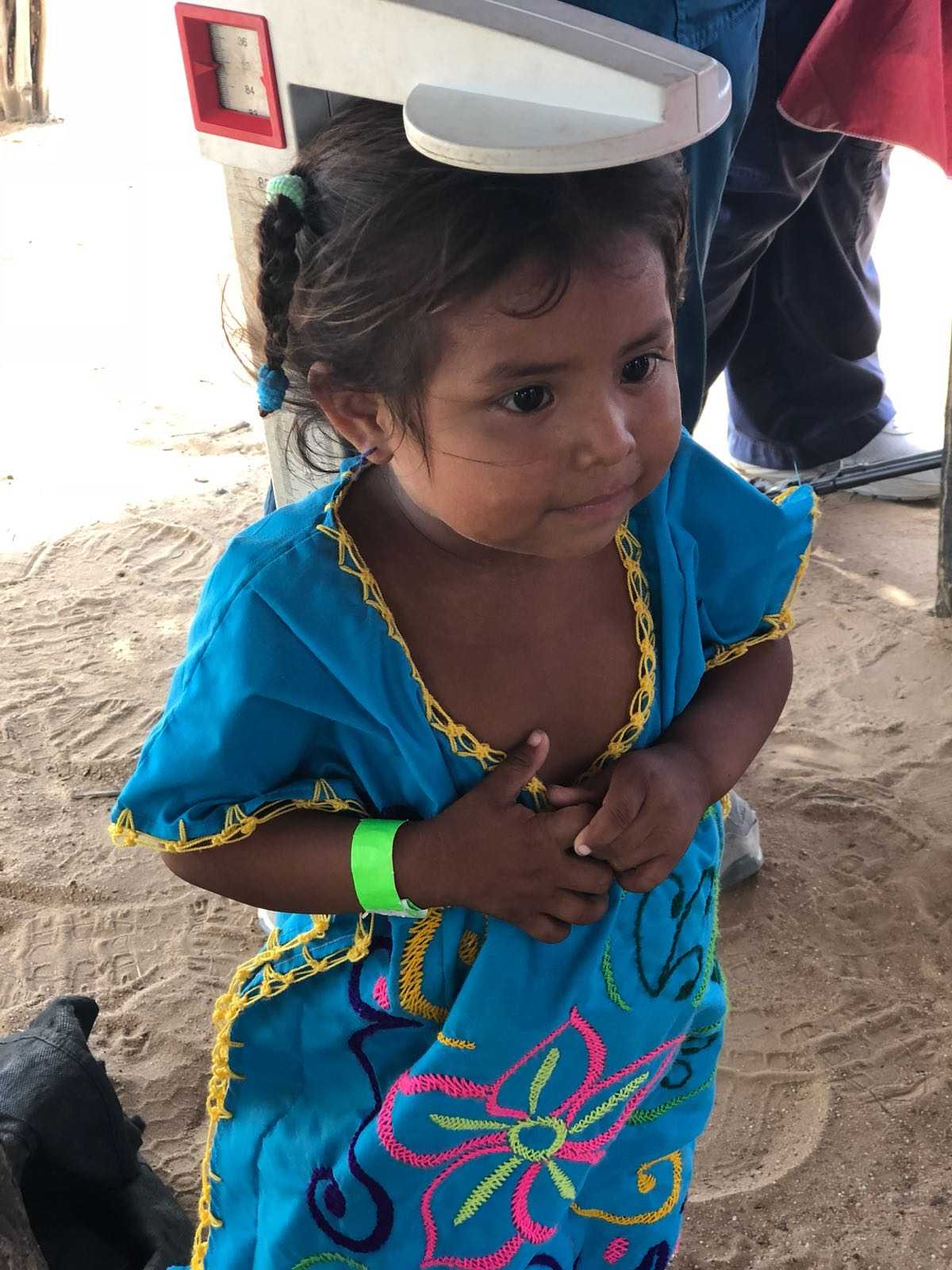 Our Mission
Bring continuity and sustainability of healthcare to under-served and marginalized communities in Latin America thru mobilization of medical teams, collaboration, partnerships, education and sharing Christian principles so children and adults can enjoy lifestyles for a healthy body, mind and spirit. 
Our Vision​
Health Bridges Abroad exists to bridge the gaps that impede continuity of healthcare in the most vulnerable communities in Central and South America. Specifically, communities living under harsh conditions, in extreme poverty, without clean water, shortages of food, and poor sanitation. These situations lead to malnutrition, spread of diseases, chronic health conditions and high mortality rates among newborn and young children.    
The complexity of providing healthcare in under-served and marginalized communities in Central and South America varies considerably from country to country and community to community.  These problems are further exacerbated by a combination of geopolitical and socioeconomic barriers.  The combination of these factors makes access to healthcare exceedingly difficult or nearly impossible in many communities.
More can be done to make healthcare more accessible for these Central and South American communities, enabling them to improve their health and prosperity. The vision of Health Bridges Abroad is to bridge the organizational gaps and resources of those sharing the same healthcare values and objectives. Together, through collaboration, we deliver a sustainable model to address these health challenges and see these communities flourish and succeed.  
Mobilization of medical teams, medicines, equipment, supplies, training, and education are the pillars to empower local partners in each country to provide continuous healthcare and see these communities embrace healthier lifestyles.
At times, per the discretion of the board of directors, we may provide internships or volunteer positions. These provide opportunities for involvement in activities and programs for a greater impact.
Our Story
It all started in 2015 when a local community church in Northwest Houston began a mission to Colombia, more specifically Guajira, which is in the northern most point of South America.
Why this region? - Guajira is home to the Wayuu, one of the largest indigenous groups in Colombia with one of the highest infant and child mortality rates due to malnutrition.
Besides the overall mission of sharing the Gospel, this group also assembled a medical team to provide basic healthcare to these communities with the focus to help cases of malnourished children. This led to the vision of Health Bridges Abroad.  
Since 2015, the mission has made yearly trips to this region. Each year, we become more aware of the devastating reality of deaths of infants and children from malnutrition gone unreported. The Wayuu live under harsh conditions and extreme poverty; lack of clean water, shortages of food, and poor sanitation have led to these levels of malnutrition, spread of diseases and chronic health conditions.
Once a year trips were not enough and more needed to be done. Health Bridges Abroad began to form as a model to bring continuity and sustainability of healthcare to these communities to make a significant impact in the lives of these children.
Recently we partnered with a group of doctors and dentists from Durango, Mexico to be part of a long-standing mission led by a local church in Durango. Together we provided Medical and Dental care for an under-served community.     
Serving marginalized communities is our passion and together we transform communities in Latin America where the Health Bridges Abroad model makes a difference.